So, I have to be back at work in less than 7 hours. I can't sleep and I am having a muscle spasm on one side of my back and it is really fucking annoying. While I am waiting for the drugs to kick in...
Here is a picture of my dogs:
Mimi, The Cocker Spaniel and Harley, The Pug.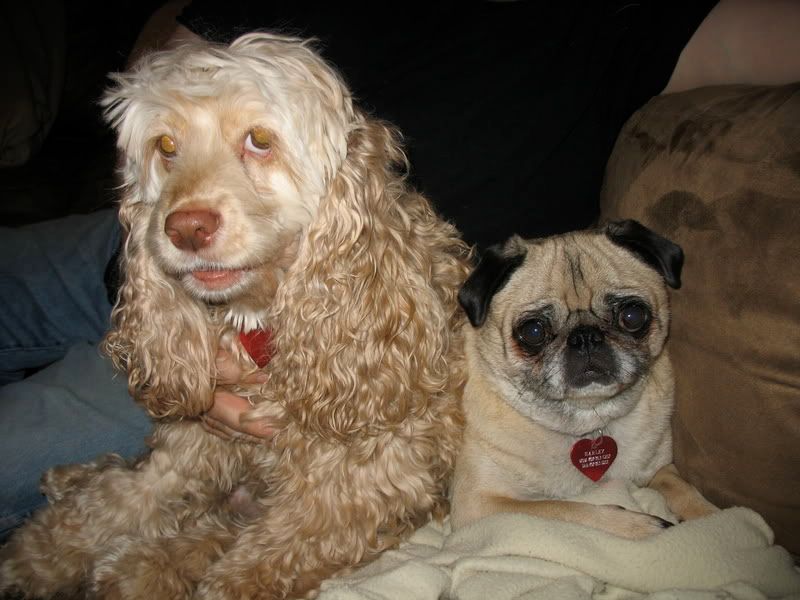 Here is Mimi sleeping with Mr. Misha: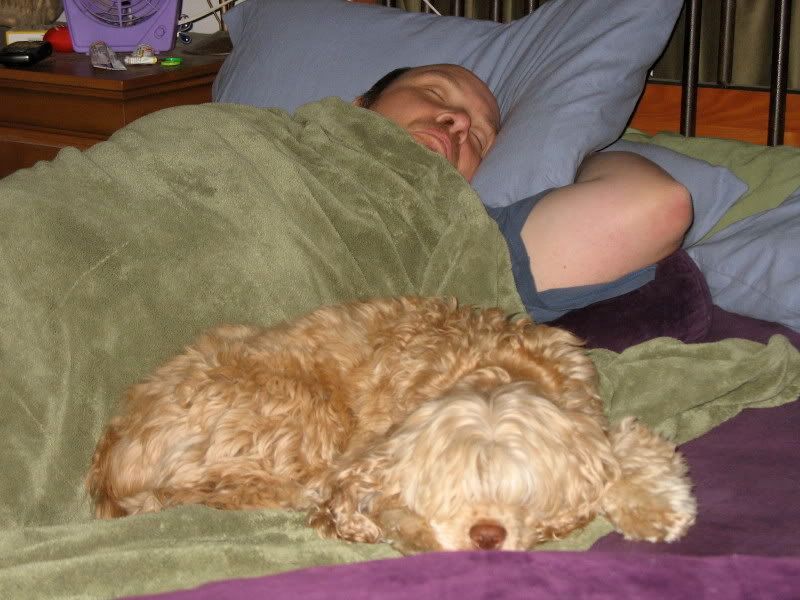 Harley is not a tranquil sleeper,
here is some video:
(Turn up your volume, LOUD)
Check out this video: zzz
That's it. I just wanted to share that ...I am off to bed!