I went to a Seventh Day Adventist College(I am not SDA). It was located in a little hamlet on top of a hill in the gorgeous Napa Valley. The location of the town made it possible for the college to keep out most of the secular world. Mail was delivered on Sundays instead of Saturday (their sabbath). Caffeine, alcohol, tobacco, meat and condoms were not available for sale up on the hill. One of my instructors was fond of saying "We are only 7 miles away from sin." My response, under my breath, was "Thank God for that!"
Anywho, I always wondered what my SDA postal carrier thought each May 1st when my roommate would get several post cards from friends around the world that simply read:
HOORAY! HOORAY! THE FIRST OF MAY!
OUTDOOR FUCKING STARTS TODAY!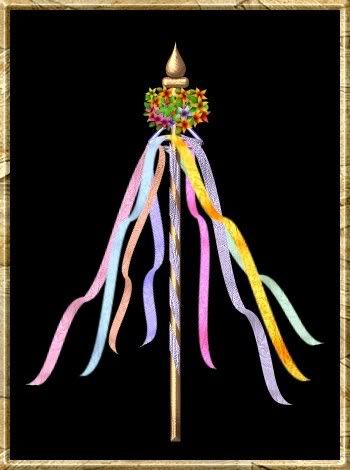 Happy May Day. Celebrate it however you'd like!